What is A Buyers Agent in Real Estate?
Having a buyer's agent is essential when buying a house in Carroll County and the surrounding areas in Maryland. If you try to buy a house without hiring a buyer's agent, you are putting yourself at a great disadvantage, and more importantly, at great risk!
Why Do You Need a Buyers Agent?
When buying a house in Carroll County and the surrounding areas in Maryland, you need someone in your corner, someone who will work for you, who you can trust and rely on…someone who is with you every step of the way, someone who has your back, who will negotiate for you, someone who is 100% dedicated to YOU throughout your home buying journey.
Is There A Buyers Agent Fee?
A buyer's agent in Maryland works strictly for buyers, at no cost to buyers! If you are being asked to pay a commission to a buyer's agent in Maryland, you are talking with the wrong REALTOR®. Buyers do not pay commissions in Maryland, home sellers pay the commissions. Buyers may be charged a broker fee, however, which can vary from approximately $250 – $500. This fee covers legal review of all contract documents so buyers are protected.
What Does a Buyers Agent Do?
A buyer's agent will share confidential information with home buyers that a seller's agent is not permitted to share. A buyers agent will also keep all conversations with you confidential.
A dedicated buyers agent will also:
Help Buyers Get Pre-Approved for a Mortgage
Help Buyers Find a House
Help Buyers Make Their Best Offer
Negotiate on the Buyers Behalf
Schedule & Attend Inspections
Navigate Inspection Repair Requests
Deal with the Appraisal
Communicate With Everyone
Help Buyers Prepare for Closing
Melissa Spittel is an Exclusive Buyers Agent in Maryland
Melissa represents buyers in the purchase of a house in Maryland. Do you need a buyers agent? Contact Melissa today.
Here's Why…
➡️ Melissa's expertise helps her clients buy homes in Carroll County and the surrounding areas in Maryland, including Baltimore, Howard, Frederick and Harford Counties.
➡️ Melissa is an Accredited Buyer's Representative. This means she has taken an important extra step to best help her clients buy a house.
➡️ Melissa is a certified "Pricing Strategy Advisor". She'll help you understand the market conditions so you can best make an offer on a house.
➡️ Melissa is an area expert. A long-time resident of Carroll County, she knows the ins and outs, as well as the insider details regarding real estate in Carroll County. Her experience selling houses in the surrounding areas also benefits her clients.
➡️ Melissa does the leg work, keeping you up-to-date with new listings and conditions as they impact the market.
➡️ Melissa is a full-time real estate agent… anything less and you'd be short changed.
➡️ Melissa's connections throughout the mortgage industry helps her clients find the loan that best meets their needs.
➡️ Melissa guides her clients through the complexities of buying a house, which helps eliminate hassles and stress.
➡️ Melissa provides personal, one-on-one attention, as well as dynamic resources.
➡️ Melissa believes in the Golden Rule: She treats others as she expects to be treated.
➡️ Melissa is a "Seniors Real Estate Specialist". If you're over the age of 50, you'll gain help and expertise with downsizing.
---
Visit Melissa's YouTube Channel to Learn About Buying A House in Maryland
---
Avoid the Top 3 Mistakes Maryland Home Buyers Make
They Don't Speak with Several Different Lenders
Just like each auto insurance company offers different coverages and rates, each lender offers different mortgage types, interest rates and fees. Loan types can include Conventional, FHA, USDA, VA. Additionally, there are a variety of grant programs available and the Maryland Mortgage Program. However, not every lender offers these programs. Homebuyers who do their homework will find the best program to meet their needs. Melissa can assist you in finding the best program for your needs.
They Make "Low-Ball" Offers on a House
This strategy rarely works and often results in disappointment. Submitting a low offer is insulting to homesellers, and many times another buyer comes along at the same time. That buyer makes a better offer and ends up buying the house. The availability of public data rarely justifies "low balling". Melissa can help you decide upon what price to offer.
They Don't Work with a Buyer's Agent
Just like you wouldn't go to court without your own attorney, buyers shouldn't buy a house without their own dedicated buyer's agent. Listing agents work exclusively for the seller and can offer no advice to a buyer. Buying a house from the listing agent only benefits that agent's pockets. A buyer's agent costs homebuyers nothing, ensures confidentiality, and provides expert guidance throughout the entire process. Ask Melissa for a free consultation.
Download the FREE Home Buying Guide!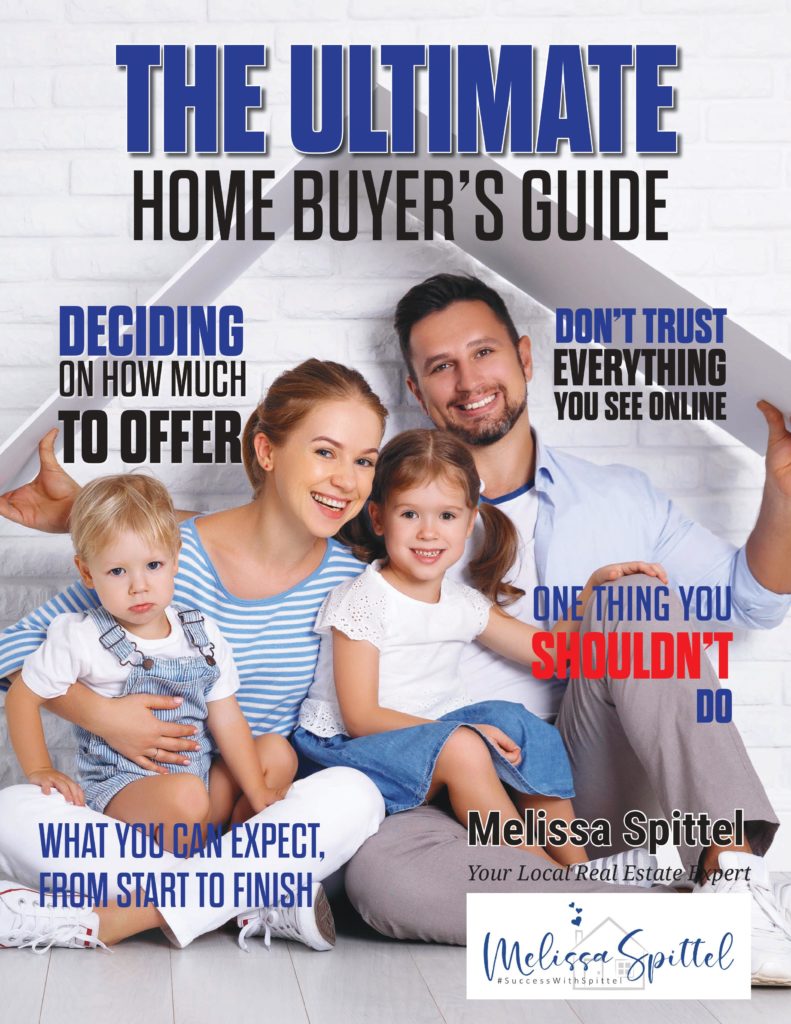 ---
---
Contact Melissa Today to Get Started!