What Does a Buyers Agent Do For Buyers?
Would you ever try to buy a house on your own? If your answer is yes, why would do it? If your answer is no, do you know to find the right person to guide you, negotiate for you and only you, and protect you from all the legal ins and outs? That right person is called a buyers agent. What is a a buyers agent in real estate? Do you need a buyers agent? Is there a difference between a buyers agent versus a realtor. And finally, what does a buyers agent do?
Having a buyer's agent is essential when buying a house in Maryland. If you try to buy a house without a buyer's agent, you are putting yourself at a great disadvantage, you're bound to make mistakes, and more importantly, you're putting yourself at great risk!
By definition, a buyers agent is a licensed REALTOR® who represents only the buyers in a real estate deal. When you buy a house, a buyer's agent focuses his or her energy on making sure your needs are met. It's all about you, and when you commit to a buyers agent, you have someone in your corner, someone who will work for you, who you can trust and rely on…someone who is with you every step of the way, someone who has your back, who will negotiate for you, someone who is 100% dedicated to YOU throughout your home buying journey.
You might be wondering if there's a buyers agent fee. A buyer's agent in Maryland works strictly for buyers, at no cost to buyers! If you're being asked to pay a commission to a buyer's agent in Maryland, you are talking with the wrong REALTOR®. Buyers don't pay commissions in Maryland, they are paid by the home sellers. Buyers may be charged a broker fee, however, which can vary from approximately $250 – $500. This small fee gets paid at closing as part of a buyers closing costs, it doesn't get paid in advance.
To work with a buyers agent, you'll need to sign an "Exclusive Buyers Agency Agreement". This is the same as "signing up" to work with a particular buyers agent. It's an official contract to work together. This agreement is between the buyers, the buyers real estate agent, and the real estate brokerage. This is the only way you'll be guaranteed confidentiality and exclusive representation by a buyers agent. After signing this agency agreement, buyers are committed to their buyers agent until they either terminate the agreement or close on a house, whichever comes first.
Buyers Agent Duties
A Buyers Agent Ensures Buyers Are Pre-Approved for a Mortgage
This is the starting point when buying a house. You need a pre-approval in order to even make an offer on a house. You need to know how much a lender will actually agree to lend you. You also need to know the type of loan, because that determines which houses you can actually buy. There might be a special program you're eligible for. A buyers agent can suggest trusted lenders to help you with getting pre-approved. After you're pre-approved, you're ready to move onto the next step.
A Buyers Agent Helps Buyers Find a House
After you know the type of loan and how much you're pre-approved for, a buyers agent will help you find houses that meet your needs and are in your budget. A buyers agent will also share houses that aren't listed yet, but are coming soon. You won't find a list of those houses anywhere else. When you find houses to look at, your buyers agent will schedule showings, accompany you to look at houses, and share any details about the house that you won't find anywhere else.
A Buyers Agent Negotiates for Buyers
You've found the perfect house and it's time to make an offer. A buyers agent will prepare all the paperwork and help you make your best offer. Guidance from a committed real estate expert will give you the best chance of getting the house. A buyers agent will help you decide the amount of your earnest money deposit, your offer amount, closing date, and all the other details that are part of making an offer on a house in Maryland. After you've made your offer, a buyers agent will negotiate through the listing agent with the goal of making your dream come true.
A Buyers Agent Schedules & Attends Inspections
You found the perfect house, negotiations have been successfully completed, and you're under contract to buy the house! A buyers agent will then schedule your home inspection and any other inspections you want to have done. A buyers agent will also attend the inspections with you, so everyone is on the same page.
A Buyers Agent Navigates Inspection Repair Requests
Sometimes, when inspections are done, there are things the inspector notices that should be repaired. A buyers agent will help you get a list together, and will negotiate once again on your behalf, to see if the seller will fix some or all of those items.
A Buyers Agent Deals with the Appraisal
As part of the loan process, lenders require houses to be appraised. They want to know the house you're buying is indeed worth what you agreed to pay for it. If, heaven forbid, the house doesn't appraise, a buyers agent will help you with a solution so you can still buy the house.
A Buyers Agent Communicates with the Various People Involved in the Home Purchase
When buying a house, there are many different people involved. A buyers agent is like a coordinator who keeps in touch with everyone, so the process goes as smoothly as possible. A buyers agent communicates with the listing agent, the lender, the title company, the inspectors, and anyone else involved in the transaction.
A Buyers Agent Helps Buyers Prepare for Closing
The loan is approved and it's almost time to actually buy the house and get the keys. A buyers agent helps buyers with the last minute details. This can include making sure all the final paperwork has been taken care of, making sure all utilities are put in the buyers name, scheduling the final walkthrough, scheduling the actual closing, and anything else that needs to be done so the buyers can indeed buy their new home.
Should Maryland home buyers use a buyers agent? The answer is yes. Why would they choose not to? A buyers agent won't cost buyers any more than if they didn't have one in the first place. And a buyers agent provides peace of mind and expert advice so buyers don't mistakes when buying a house.
---
---
Learn More About Buying a House in Maryland! Get the FREE Guide!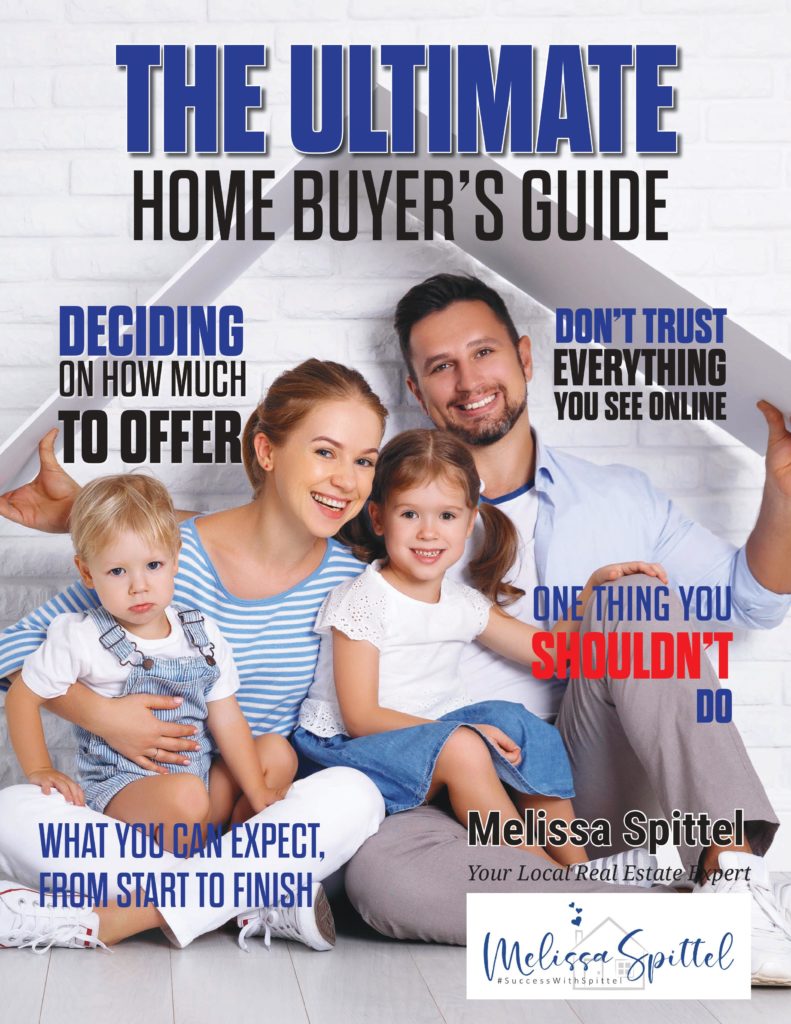 ---
---
Melissa Spittel is a Local Real Estate Expert and Buyer's Agent in Maryland. Get Started with Melissa Today!
About the Author:
Melissa Spittel is a local real estate expert who serves Carroll County and the surrounding counties in Maryland. Her knowledge, skills and experience are invaluable when it comes to buying or selling a house. Her experience working with out-of-state buyers and sellers makes her a great relocation REALTOR®, and she is part of Coldwell Banker's Relocation Team. Do you need a real estate expert in another part of Maryland? Or even in another state? Melissa can easily connect you with a REALTOR® from her wide network of real estate pros.