Making an Offer on a House Tips
Buying a house in a seller's market can tough and competitive. That's because the sellers are the ones with all the power. But it's certainly not impossible learn how to buy a house in a hot market. Even though there are often multiple buyers for the same house, you just need to know how to compete, so you can have the best chance of getting the house.
If you're putting an offer on a house that already has an offer, it's crucial to know how to bid on a house with multiple offers. You will need to make your best and highest offer. What do sellers look for in an offer? This blog post will share what you need to know when writing an offer on a house. (These tips have been proven to work, by the way), when you're buying a house in a competitive market.
How to Make a Strong Offer on a House
Do you know how to make a strong offer on a house? If you want to bid on a house and win, you need to be prepared to make only (1) one offer, because you'll only have (1) one opportunity to beat other offers on a house. Your offer will be considered along with other offers on the same house. If your offer isn't the best, it will be denied and you won't have another chance.
The buyer who knows how to make a good offer on a house (actually, not just a good but great offer), will be selected to be the next owner. That buyer knew how to make a house offer more attractive than all the other buyers. What is the best strategy to buy a house? What is the best way to make an offer on a house? In a sellers market, especially when there are multiple offers, you need to make your highest and best offer. Making a lesser offer and expecting the seller to make a counter-offer is not a wise move in a sellers market.
Top 10 Ways to Make Your Highest and Best Offer
Get Pre-Approved
Yes, it's super important that a seller knows you've already taken the first steps to get approved for a loan. Sellers want to feel comfortable knowing you can afford their house. They aren't going to take a chance on buyers who can't prove they can buy the house.
Make Your Best Offer From the Start
You'll most likely only have 1 chance to buy the house. Do you want to guarantee your offer won't be chosen? Then make a lowball offer. Otherwise, in a sellers market, plan to pay whatever it takes to get the house you really want.
Use a Conventional Loan
If you're obtaining a mortgage loan, use a conventional loan if you can. The conventional loan is the absolute best in a seller's eyes. Conventional loans can usually close faster and with less hassles. Sellers generally place higher priority on a conventional loan than they do an FHA, USDA or VA loan.
Make Your Downpayment Count
Put as much money down as you can. Buyers who have a bigger downpayment look better in a seller's eyes. It shows they have the money available, and are less likely to have loan issues.
Offer a Competitive Earnest Money Deposit
Show the seller how serious you are by offering a competitive earnest money deposit. Offering more earnest money shows you're willing to put more skin in the game, and that can impress sellers, especially when they are comparing the different offers they receive.
Don't Include Inspections
Skip the inspections contingency. If you want inspections, that's certainly understandable. In that case, make an offer to buy the house "as is" with the ability to have inspections done so you can know more about the house. Sellers are often on edge when inspections are done. They wonder what they might be asked to repair and more importantly, what it will cost. So put them at ease and consider not including an inspection contingency.
Don't Include a Homesale Contingency
Don't include a home sale contingency. Some buyers just can't help it, they need to sell their house in order to buy another one. But if you can leave out a homesale contingency, do it! It's hard to beat out a competing offer that doesn't include one.
Don't Ask for Seller Concessions
Don't ask for seller help towards your closing costs. Plan to pay for them yourself. This simply puts more money in the sellers pocket, and they like that, a lot!
Choose the Right Closing Date
Offer a closing date that works for the seller. Have your REALTOR® find out what timeframe works best for the seller, and incorporate that into your offer.It shows you're considerate of their needs.
Include an Escalation Clause
An escalation clause allows your offer price to go up to a certain limit that you can set. It automatically gives you the opportunity to pay more than one of the other offers. The good thing about this is you set your limit, so you stay within your budget.
Want to Know More About Buying a House in Maryland?
---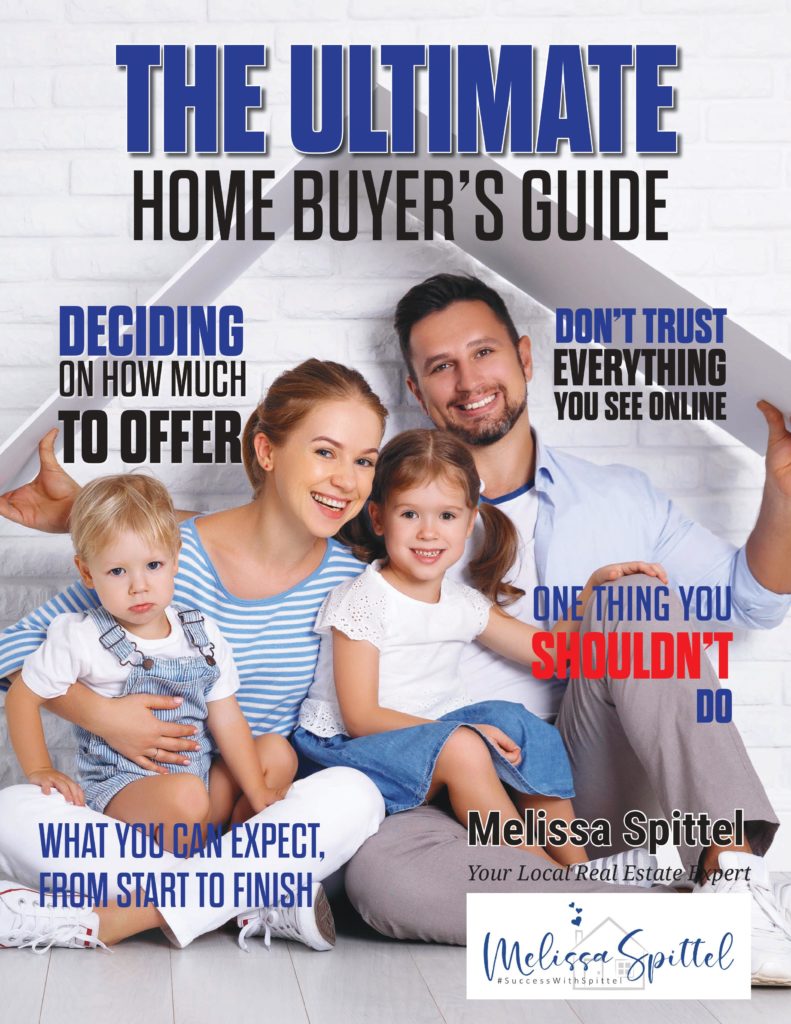 ---
About the Author:
Melissa Spittel is a local real estate expert who serves Carroll County and the surrounding areas in Maryland. Her knowledge, skills and experience are invaluable when it comes to buying or selling a house. Her experience working with out-of-state buyers and sellers makes her a great relocation REALTOR®, and she is part of Coldwell Banker's Relocation Team. Do you need a real estate expert in another part of Maryland? Or even in another state? Melissa can easily connect you with a REALTOR® from her wide network of real estate pros.
Have Your Questions Answered by the Local Real Estate Pro!