Having a personal real estate consultant is essential when buying or selling a house in Carroll County and the surrounding areas in Maryland. You'll benefit the most when you have someone in your corner, someone with experience who will work for you, who you can trust and rely on.
About Melissa:
Melissa Spittel is a top Carroll County MD REALTOR®, blogger, speaker, community supporter, YouTube personality, and founder of SellBuyMDHomes.com. Melissa's website, blog & YouTube channel educate and update home buyers, sellers and curious followers in Maryland. Melissa loves new technology, and is an expert in using technology to effectively market real estate listings. Melissa specializes in selling homes in Carroll County, and ALL the surrounding areas, including Frederick, Baltimore, Howard, & Harford counties, as well as Ocean City MD.
How Melissa Spittel Can Help YOU
Local Expertise. You'll benefit from in-depth knowledge of the neighborhoods. As a long-time Maryland resident, Melissa understands the real estate market in Carroll County and the surrounding counties.
REALTOR® expertise vs a Real Estate Agent. There's a big difference between a real estate agent and a REALTOR®. A real estate agent in NOT a member of the National Association of Realtors, and is NOT obligated to uphold and follow a code of ethics. A REALTOR®, on the other hand, IS a member of the National Association of Realtors, and as such, MUST abide by and uphold a strict Code of Ethics.
Responsiveness. Buying or selling a house is full of complexities. You'll have questions, and you'll want answers promptly. Melissa guides her clients through the process, eliminating the hassles and stress as much as possible. Her personal one-on-one attention keeps her clients updated with new listings, market data and market conditions. Her clients always know how those things impact the real estate market at any given time.
Home Pricing Expertise. When selling a house, you want to know how much you can sell it for. When you're buying a house, you want to know how much to offer. As a Certified Pricing Strategy Advisor, Melissa can help you determine the right price. Relying on a tax assessment or an online estimate just isn't accurate. Whether buying or selling, Melissa's expertise will help you understand the real estate market and how it affects home prices.
Negotiating Expertise. Buying and selling a house often involves negotiating. As a Certified Real Estate Negotiator, Melissa puts the needs of her clients first. When Melissa represents you as the home seller, she uses proven negotiating strategies to get you under contract and sold. When she represents you as the home buyer, she uses different negotiation strategies to help you get the house you want. Melissa will NEVER represent both the buyer and seller in the same transaction.
Marketing Expertise. Your house is listed and you want it SOLD! Melissa, a certified e-Pro, uses extensive creative online marketing to get homes sold. Why? Because the majority of buyers find the house they end up buying online! Your house, like most houses for sale, will be found on the thousands of real estate websites showing homes for sale. Melissa will extensively market your home on a wide variety of social media platforms. Melissa will ensure your house has its own dedicated property webpage, and will also ensure your house is a "featured property". Melissa also ensures every one of her listings has a virtual tour included at no extra charge. Melissa uses the latest technology and resources to expose her listings to the greatest number of buyers.
Over 55? Your Needs are Likely Different. Many homeowners over the age of 55 start to think about, and plan for, eventual retirement and downsizing. As a Senior Real Estate Specialist, Melissa's training and experience is beneficial to homeowners in this age group. because their needs are typically different.
Top 3 Mistakes Maryland Home Buyers Make
Not Getting Pre-Approved to Buy a House
In order to make an offer on a house, buyers who need to get a loan must be pre-approved. A pre-approval letter is always submitted as part of an offer to buy a house. It reassures a home seller that you've talked to a lender and can indeed get approved for a loan. Even if you find the perfect house, you can't make an offer with it. You'll need to know how much you can indeed borrow, you'll need to know what it will cost you, and you'll need to know the type of loan you'll be using.
Just like each auto insurance company offers different coverages and rates, each lender offers different mortgage types, interest rates and fees. Loan types can include Conventional, FHA, USDA, VA. Additionally, there are a variety of grant programs available, including the Maryland Mortgage Program. However, not every lender offers these additional programs. Homebuyers who do their homework will find the best program to meet their needs. Melissa can assist with finding the best program for you.
"Low balling" When Making an Offer on a House
Understandably, buyers worry about paying too much for a house, and often want to offer less, sometimes way less. They think sellers will come down a little in price and everyone can "meet in the middle". This strategy rarely works and often results in disappointment. Submitting a low offer is insulting to homesellers, and many times another buyer comes along at the same time. That buyer makes a better offer and ends up buying the house. The availability of public data rarely justifies "low balling". When it's a sellers market, the seller has the advantage and you can expect to pay top dollar for a house. When it's a buyers market, buyers have the advantage and might get a better deal. Melissa can help you understand the market conditions so you have the best chance of getting the house you want.
Not Using a Buyer's Agent
Just like you probably wouldn't go to court without your own attorney, buyers shouldn't buy a house without their own dedicated buyer's agent. Listing agents work exclusively for the seller and can offer no advice to a buyer. Buying a house from the listing agent only benefits that agent's pockets. A buyer's agent costs homebuyers nothing, ensures confidentiality, and provides expert guidance throughout the entire process.
Download the FREE Home Buyer's Guide to Learn More!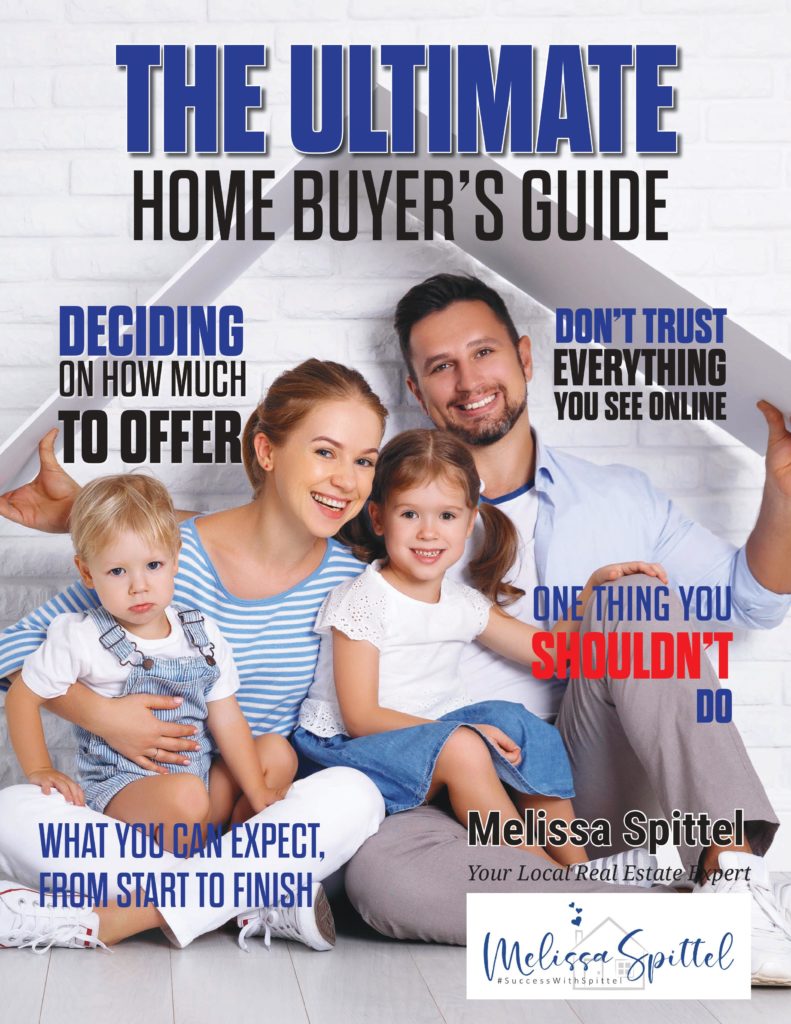 Top 3 Mistakes Maryland Home Sellers Make
1. Wrong List Price
Home owners often think they should "list their house high to leave wiggle room". The truth is, when houses are listed too high, buyers will completely avoid them. Those houses sit and sit and sit some more, with few showings and no offers. Then, there's price reduction after price reduction until they finally (hopefully) sell. When they do finally sell, they typically sell for LESS than if they had been priced correctly from the very beginning.
2. House Doesn't Show Well
Buyers have certain expectations when they look at houses. When their expectations aren't met, they remove that house from their list of possibilities. Things that turn off buyers include: a poor appearance from the outside, smells, signs of pets, outdated houses, dirty houses, things that need to be fixed, and cluttered houses. Many of today's buyers want to buy a house and move right in without having to do anything. If there's work to be done (especially if it involves spending money) they just aren't interested, and move on to the next house.
3. Hiring the Wrong Real Estate Agent to Sell Their House
Some homeowners pay for a "flat-fee listing". This is nothing more that selling For Sale By Owner with the benefit of the listing being entered into the multiple list. It rarely works.
Some homeowners go the For Sale By Owner route. This attempt to sell a house rarely results in selling a house fast for the highest amount of money. Not to mention the legalities involved and the increased chances of getting sued.
The rest hire a REALTOR® to sell their house. Quite frankly, some are very skilled at it while others are not. REALTORS® are not all created equal. Some will put a sign in the yard, enter the listing into the multiple list, take cell phone pictures, and hope the house sells with little to no real marketing. It's understandable…some don't know how to market houses, some don't understand how to use modern technology, some won't make the time to properly market a house, and some just don't think it's necessary. Add in the remaining reasons why houses don't sell fast, and some home sellers are at a huge disadvantage early in the home sale process.
Download the FREE Home Selling Guide to Learn More!
Have Questions? Ask the Local Real Estate Pro!