Pros & Cons of Living in Carroll County, Maryland
Carroll County is a predominantly rural county in northern Maryland that is known for its country appeal, farmland and small towns and communities. There is plenty to see and do within the county, while also being within driving distance of beaches, mountains, city life and historic places. The county has seen many people relocate here from the surrounding urban and suburban areas. Why do so many people choose to live in Carroll County? There's a lot of great reasons. But no matter where you live, there's always some negatives, too. Let's talk about the pros and cons of living in Carroll County.
*Farming in Carroll County*
One of the best things about Carroll County is the acres of farmland passed down by generations of families. Not only do these farms enhance the scenery, but they also provide local meats and produce. It's common to see roadside produce stands during the summer months, selling the freshest homegrown fruits and vegetables. You'll also find farmers markets selling local goods.
Right to Farm in Carroll County
On the flip side, there is a con to the farming. Carroll County is a "Right to Farm" county. When buying a house in Carroll County, the Right to Farm Addendum is part of the contract of sale. This addendum notifies buyers that when buying a house in Carroll County, there are certain things you can expect and acknowledge when choosing to live here. This addendum means farmers have the right to drive their tractors and other farm equipment on the same roads as cars. So, if you get behind one and they're going slow, which they typically do, you'll just need to be patient. The Right to Farm also means you might smell the odors associated with farming. Things like manure that's been spread in the fields, and odors associated with animals such as pigs and chickens, are part of farm life, and you'll either have to hold your nose or get used to it.
*Commutes from Carroll County*
Another great thing about living in Carroll County is reduced congestion and pollution, as compared to the more suburban areas. The winding country roads can be both scenic and relaxing. And less industry means cleaner air. However, on the flip side, a major con is the longer commutes. Many people who live in Carroll County have commutes of at least 45 minutes and longer, depending on where they work. During certain times of the day, you can expect your commute to and from work to be extended.
*Home Values in Carroll County*
What's the next pro to living in Carroll County? The homes are more affordable than they are in most of the suburban areas. Many buyers get more house for their money than they would in the surrounding counties. The con? Houses in Carroll County are in demand, which is increasing the values of these same homes. Many of the houses for sale are receiving multiple offers, which is driving up the sales prices. It's great news for homeowners and home sellers. It's not such great news for home buyers.
*Schools in Carroll County*
The 4th pro about living in Carroll County is the schools and colleges. Carroll County is home to highly rated public schools as well as private schools such as Gerstell Academy and Carroll Lutheran. You'll also find private pre-schools and kindergartens, as well as post-secondary education that includes Carroll Community College and McDaniel College.
*Transportation in Carroll County*
The 4th con about living in Carroll County is that you need to own a car. Carroll County does not have public transportation that will take you anywhere you need to go. The Carroll Transit System is available, but you will have limited options for the places you can go. You might be lucky enough to find an occasional cab, Uber or Lyft driver, but the wait will likely be much longer than in the more suburban areas. You'll need to drive to the closest light rail or subway station, which, incidentally, are located outside Carroll County.
*Things to Do in Carroll County*
Now, let's talk about the 5th great thing about living in Carroll County….the variety of things to do. You'll find an assortment, of restaurants and stores, you'll find that in every county. But what makes Carroll County different? Some of the experiences you'll find are the Carroll Arts Center in Westminster, local breweries and wineries, the Carroll County Farm Museum, the Historical Society of Carroll County, Union Mills Homestead, and various parks ,nature centers and golf courses. Special events include Common Ground on the Hill musical performances, the annual Beer and BBQ stroll, wine stroll and oyster stroll, 4th of July fireworks, volunteer fire department carnivals, and much more!
*Towns in Carroll County*
If you've thought about living in Carroll County, you might like this video about living in Manchester, one of the small towns in Carroll County.
---
---
Search Houses for Sale in Carroll County
*How to Buy a House in Carroll County*
Download the FREE Ultimate Home Buyer's Guide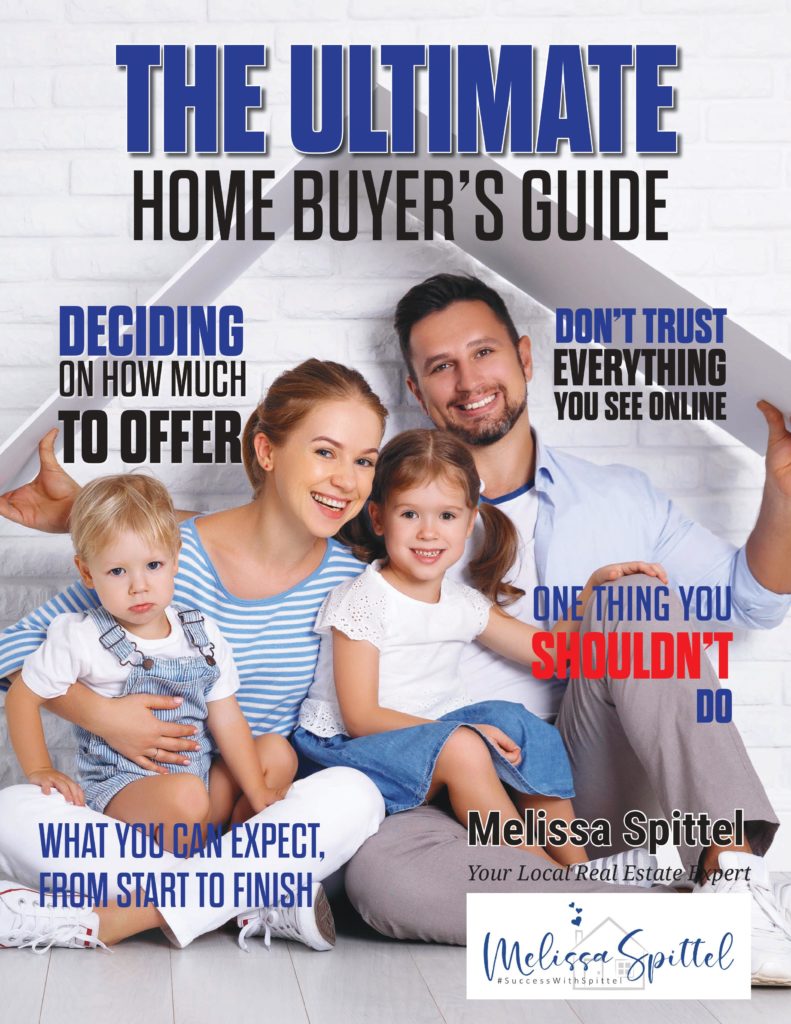 Have Questions About Buying a House in Carroll County?
Contact Melissa Spittel, the Carroll County Real Estate Expert