What Happens After you Make on Offer on a House?
You made an offer on a house. Maybe you were the only buyer to make an offer. Or maybe it was a multiple offer situation where other buyers made offers, too. Let's first talk about what happens when you make an offer on a house.
First, the sellers will review your offer, and any other offers they may have received. They will weigh the pros and cons as they make a decision. There are a variety of factors sellers take into consideration. They will look at your pre-approval letter, and consider other factors such as:
the closing date
the type of financing
the amount of the earnest money deposit
whether you're able to pay your share of the closing costs
the price you are offering to pay
whether you included an escalation clause
if you want to have any inspections done
if you can pay the difference if the house doesn't appraise (this can be a factor when you're offering more than the list price)
contingencies
Not all of these factors come into play for every offer that is made on a house. It can be different in a buyer's market vs a seller's market.
How Long After Making an Offer on a House Do You Hear Back?
There is no set timeline in which home sellers must review offers and make a decision. Sometimes, sellers will set a deadline to receive offers. When this happens, they usually make a decision within the next day. It all depends on when sellers and their real estate listing agent are available to meet and discuss any offers they've received. Unless your offer contains a deadline for the sellers to respond, you may hear something that same day, the next day, or it could be a few days. So it's important to be patient while you're waiting for the seller's response.
After the sellers have made a decision, their seller's agent will notify all the buyer's agents who submitted offers for their buyers. Your real estate agent will learn whether the sellers selected a different offer, whether they are countering your offer with some different terms, or whether you have an accepted offer. When the seller chooses your offer, your real estate agent will then notify you of the good news. Let's now talk about what happens after your offer is accepted.
Steps After Your Offer on a House is Accepted
What Happens After Seller Accepts Offer?
So the seller accepted offer, now what? There are a lot of things that take place following an offer accepted on house. There are a variety of time-sensitive steps that must be taken. Failure to complete the steps on time can result in a breach of your contract. Your buyer's agent is responsible for making sure you stay on track with the different timelines.
1. Escrow Opens
Quite simply, escrow is a holding of funds (your earnest money deposit) by a title company, real estate brokerage or real estate attorney. This is the point at which the clock begins ticking toward the closing date specified in your sales contract. The amount is the total amount that was included in your contract to buy a house. The Maryland contract of sale stipulates who holds the money, how much it is, and how soon it must be provided by the buyers. Some buyers will write a personal check, others obtain a bank check and some buyers choose to wire their money.
To open escrow, your real estate agent (or his or her transaction coordinator) will help you arrange delivery of your good faith deposit. If you plan to wire the money, your agent will assist in you obtaining the wiring instructions. If you are providing a check, your real estate agent will assist in making sure it gets to the right place. Either way, your REALTOR® will make sure your understand your funds must to delivered to the escrow agent within the established timeframe.
2. Title Work Begins
What does a title company do? A Title company is a neutral third party that researches and insures the title of the home you're buying. They will research who owned the property in the past, make sure there are no liens against the property, and make sure the sellers have the legal right to sell the property to you. If they happen to find a lien or additional loan, it will need to be cleared up by the seller before you can become the new owner. If the seller can't or won't, you can terminate your agreement to purchase the property, and have your earnest money deposit returned to you. The title company will also handle your settlement.
In Maryland, home buyers choose the title company, and the name of the title company is typically included in the sales contract. There is an occasional exception, however, where the buyer is required to use a specific title company. This may happen in the case of a foreclosure or short sale. Sometimes, a seller will give preference to an offer that includes a specific title company. Your buyer's agent can guide you regarding the title company you select or agree to.
Your real estate agent will provide a copy of your accepted contract to the title company, so they can get started on their work. You will receive a "buyer's questionnaire" to complete and return. The title company will need to know your contact information, whether you intend to attend settlement in person, your social security number (because the sale gets reported to the government) and some other details.
3. Loan Process Begins
When your REALTOR® sends your contract to the title company, your contract will also be sent to your loan officer, to get the loan process started. You will need to formally apply for your loan (the timeline to do so is included in your offer to buy the house). Most buyers lock into their interest rate at this time. When you lock into your interest rate, it is for a specific time period. So, be prepared to close within that time frame. Otherwise, if your closing date changes, you may need to extend your interest rate, and some lenders charge fees to do that. After you make loan application, your loan officer will discuss ordering the appraisal with you.
Change Financing After Offer Accepted
Occasionally, a buyer will decide to change the type of financing, or the the lender that will be used. The Maryland Contract of Sale states:
ALTERNATE FINANCING: Provided Buyer timely and diligently pursues the financing described in the Financing paragraph, the Financing Application and Commitment paragraph, and the Buyer Responsibility paragraph, Buyer, at Buyer's election, may also apply for alternate financing. If Buyer, at Buyer's sole option, obtains a written commitment for financing in which the loan amount, term of note, amortization period, interest rate, down payment or loan program differ from the financing as described in the Financing paragraph, or any addendum to the Contract, the Financing Application and Commitment paragraph or any addendum to the Contract shall be deemed to have been fully satisfied. Such alternate financing may not increase costs to Seller or exceed the time allowed to secure the financing commitment as provided in the Financing Application and Commitment paragraph, or any addendum to this Contract.
This means that yes, a buyer may change their financing. However, when that happens, there can not be any additional costs to the seller, and the original timeline can not change. All timelines remain the same.
4. Home Inspection After Offer Accepted
If you offer included having any inspections completed, those inspections will be scheduled quickly. The timeframe for any inspections is also included in your sales contract. Typical inspections include a home inspection and a termite inspection. Some buyers choose to have radon testing done as part of their home inspection. If a house is on a well, a water test and well yield are frequently done. If a house is on a private septic septic system, a septic inspection is often done as well. Your REALTOR® is able to recommend some trusted inspectors if you don't already have some in mind. Your REALTOR® should attend any inspections with you, so be sure to coordinate the times and dates.
If you aren't buying a house "as is", you will have the ability to ask the seller to fix anything of a significant nature, within a certain timeframe. Your REALTOR® will guide you through this part of the process.
5. Appraisal
Do you need an appraisal to buy a home? Most of the time, yes. That's because your lender wants and needs to make sure the amount they are lending is justified and not more than the market value of the house. No one from your lender ever goes to the house, so they rely on appraisers to be the "eyes and ears" on their behalf.
After applying for your loan, your lender will order the appraisal for the house you are buying. Some lenders order it rather quickly, while others prefer to wait until after any inspections are completed. Buyers typically pay for the appraisal upfront, so you'll need to have money available to pay for it before it can be ordered.
Neither you nor your lender gets to pick who the appraiser is who goes to the house. That's because the appraiser is required, by law, to be a neutral third party.
6. Homeowners Insurance
Your lender will also require you to obtain homeowners insurance before you can purchase the house. Many car insurance companies also offer homeowners insurance, and will give you a discount when you "bundle" your insurance coverages. You can also ask family and friends for recommendations. And of course, you REALTOR® should be able to make some suggestions, too.
After you've arranged for homeowner's insurance, a copy of your insurance blinder (insurance policy) will need to be sent to your lender. Typically, you will pay for the entire first year of your new policy at closing. It will be part of your closing costs.
After you close on your home, your monthly mortgage payment will include 1/12 of the yearly homeowner's insurance cost. Your lender will put that 1/12 into a separate account each month. When the bill comes due, your lender will pay it on your behalf each year. If the amount of the bill increases at some point, that additional amount will be added to your mortgage payment each month. This is to make sure there is enough money to pay the next bill when it is due again. And this will also cause your monthly mortgage payment to increase.
7. Contingency Removal
While all of the above is happening on your behalf the next step in the process is to remove the contingencies in the purchase agreement. Contingencies are events that must occur, according to the date listed in the contract, before the sale can close. Typical contingencies include:
Final loan approval – failure to obtain a loan will kill the deal.
Inspections – repair issues that arise from the home inspection are open to negotiation with the sellers, unless you agreed to buy the property "as is", or waived any inspections altogether. If you aren't buying a house "as is", and the seller refuses to remedy any concerns you have, you have the right to cancel the contract with the full return of your earnest money deposit.
The successful sale of your current home.
Appraisal – if the home fails to appraise for the amount you are borrowing from the lender you can negotiate with the seller for a lower price, pay a larger down payment, pay the difference between the sales price and the appraised value, or walk away from the sale. The terms of your contract will be a factor in which option(s) you have.
Once the contract contingencies are removed you can still walk away from the deal but you will be in breach of the contract. In Maryland, the sellers will have the right to keep your earnest money deposit and a Release of Deposit form must be signed by the buyer(s) and seller(s). The sellers may also choose to take other actions when a buyer fails to follow through with the terms of the contract.
8. Utilities
The week before closing, the sellers will notify their utility companies that they'll be moving. You will need to also notify utility companies that you'll be buying the property. They will transfer the bills into your name, starting on the day you close on the house and become the new owner. Common utilities include: electricity, cable, internet, propane or natural gas. In Maryland, if the house is served by public water and/or sewer, the title company handling your closing will take care of having the water bill transferred into your name.
9. Clear to Close / Wire Funds for Closing
Your lender is required by law to provide you with a "Closing Disclosure" at least 3 days before your closing. Many lenders will provide that form exactly 3 days before closing. The Closing Disclosure contains ALL of your final numbers. You will need to sign that form and return it that same day. If you must bring money to the closing table (for your downpayment and closing costs), that final amount will need to be wired to the title company, which is typically done a day or two before closing.
At this point, your lender will issue the "Clear to Close". This means every single step as been completed, and you are 100% approved to buy your new property. It's now time to arrange to have your funds wired to the title company or attorney who is conducting your settlement.
Maryland is known as a "wet settlement" state. This means the title company handling your settlement must be in receipt of your funds in order to conduct your settlement. So, if you wait too long to have the wire sent, and they don't receive it in time, your settlement will be delayed until they've received your monies.
Why is a wire required? For large sums of money, a wire is necessary. That's because if a check was provided (even a bank check), the title company would need to first cash the check and wait for it to clear. This can take several days. A wire is a secure way to have your money sent quickly. The title company will provide you with their "wiring instructions". When you contact your bank to send the wire, provide those wiring instructions so they know exactly where to send your money. Regarding wires, though: BEFORE you wire money to anyone, personally call the person who gave you the wiring instructions, to confirm the information is legitimate. TIP: Call them at a number that you obtain on your own (for example, from the sale contract, their website, etc.) and NOT a number that's provided in an email. This is just to be double sure your money will be sent to the right place, and it's for your protection.
10. Final Walk Through
Before heading to the closing table, you will do what's known as a "final walk-through". This is usually done right before your closing, or the evening before. You have one final chance to walk through the home to ensure that it is in essentially the same condition as when you agreed to purchase it.
Sellers are required to leave the house in "broom clean" condition". They are NOT required to have the house professionally cleaned. They are NOT required to fill in and repaint any nail holes. You can expect to see some minor wear and tear. Unless you're purchasing new construction, you'll need to keep in mind you aren't buying a brand new house.
During the final walk-through, you'll want to make sure there is no new major damage since you agreed to purchase the house. You'll want to make sure the seller has entirely moved out and hasn't left anything behind that you don't want. You'll want to make sure all trash has been removed. This is the time to make sure the appliances work, the plumbing doesn't leak, and the toilets flush properly. If the sellers had agreed to make any repairs, this is the time to take a look and make sure they were completed. This is the last time you'll be in the house before it becomes yours. So….this is the time to make sure what you see is what was agreed to in your contract of sale.
Here's an important exception though…if you agreed to buy the house "as is", it's still a good idea to do a final walk-through. But…the seller can leave it in any condition, because you agreed to buy it "as it is".
Most homeowners are conscientious, and the walk-through is a quick visit. If anything is amiss, the time to handle it is BEFORE you sign your closing documents and become the new owner. Just keep in mind…don't expect everything about the house to be perfect if it's not a brand new house.
How Long Does it Take to Close on a House After Offer is Accepted?
Many buyers ask how long does it take to buy a house once offer is accepted. How long after offer accepted to close on a house can vary. The settlement date in your contract is the target date (although it's not uncommon for the actual settlement date to change, so don't absolutely, 100% count on the date in your contract. Use that as your target date, but know you'll need to be flexible if it ends up changing).
How long if takes to close depends on how long it takes your loan to be approved. It's prudent to provide what your lender needs from you in a timely manner in order to stay on track with your timeline. If you are using a conventional or FHA loan, expect to close a minimum of 30 days from the time you went under contract. If you are using the USDA loan, expect a minimum of 45 days to close on your new house.
Home Buying Checklist After Accepted Offer
In summary, the home buying process after offer accepted includes:
Escrow is opened by providing your earnest money deposit
Title work begins
The loan process begins
Inspections are scheduled and performed
The appraisal is ordered and conducted
Home owners insurance is obtained
Contingencies are removed as they are completed in full
Utility companies are notified
The Clear to Close is received
Funds for closing are wired
Final walk-through is performed
Attend settlement and get the keys to your new house!
---
Learn More About Buying a House in Maryland!
---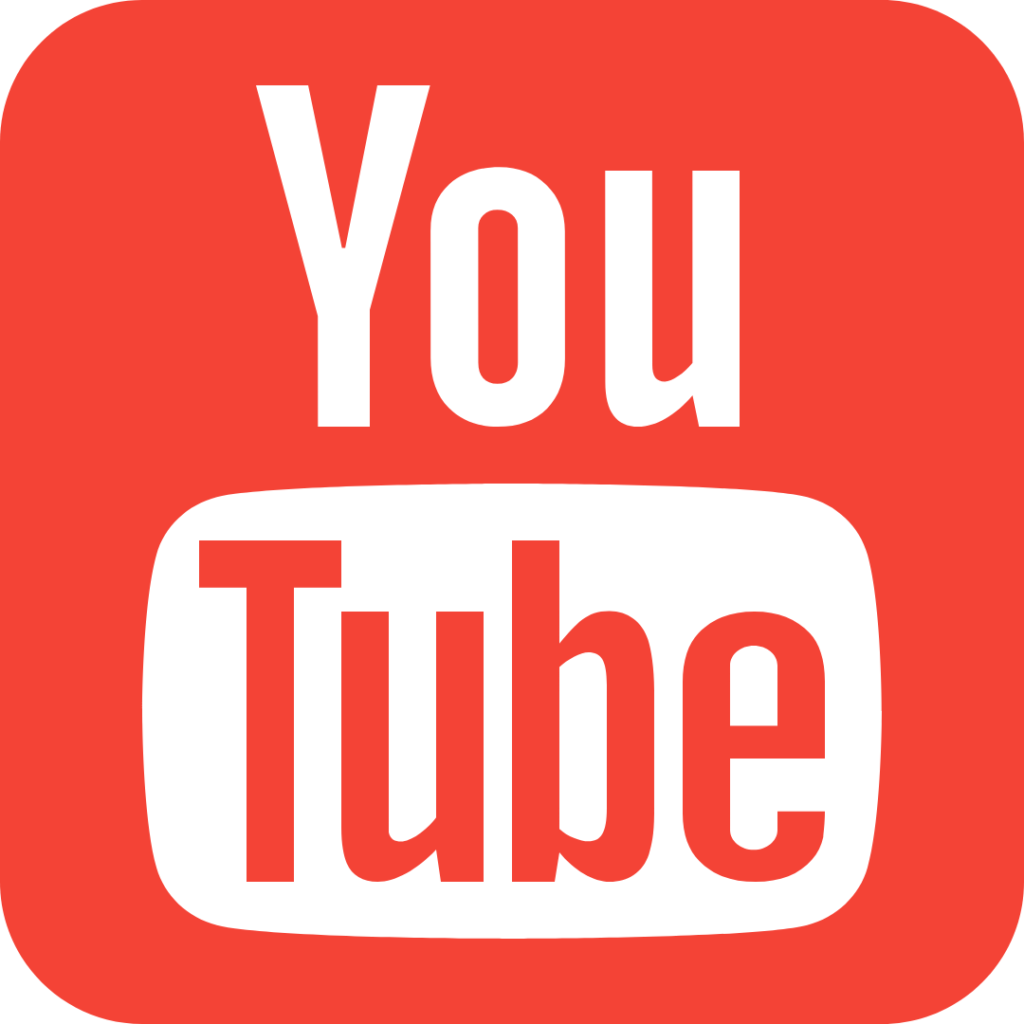 Learn More About Home Buying on Melissa's YouTube Channel!
---
About the Author:
Melissa Spittel is a local real estate expert who serves Carroll County and the surrounding counties in Maryland. Her knowledge, skills and experience are invaluable when it comes to buying or selling a house. Her experience working with out-of-state buyers and sellers makes her a great relocation REALTOR®, and she is part of Coldwell Banker's Relocation Team. Do you need a real estate expert in another part of Maryland? Or even in another state? Melissa can easily connect you with a REALTOR® from her wide network of real estate pros.
---
Contact Melissa Spittel, the Local Real Estate Expert…