Escalation Definition
What is an Escalation Clause?
Buying a house in a sellers market can be tough. That's because there are often multiple buyers interested in the same house. And quite often, several of those buyers will make an offer on the same house, and that creates competition. One of the ways to compete is by including an escalation clause when making an offer on a house. What is it, how do you include an escalation clause in a contract to buy a house, and why can it be a good idea?
An escalation clause in real estate is also known as an acceleration clause in real estate, a price escalation clause, or an escalator clause in real estate. It's an additional term a buyer can add in their offer to buy a house. It allows a buyer to say: "I will pay x amount for your house, but if you receive another offer that's higher than mine, I'm willing to increase my offer to this price."
In multiple offer situations, an escalation clause can help a buyer compete, and ultimately offer more than the highest bidder. For a seller who is mainly interested in their bottom line, the highest bidder might be the one to win the house. However, sellers typically take all the terms of each offer into consideration, and an escalation clause may or may not be effective.
If you're the buyer and you absolutely know a certain house is for you, and you truly want the house, including a price escalation clause might just be your best bet. It gives you the opportunity to outbid the highest bidder, while also putting a cap on how high you're willing to go.
Escalation Clause Example
Let's say you're interested in a house that is listed for $250,000, and you decide to offer exactly $250,000. But you include an escalation clause capped at $260,000. Now, let's say shortly after you submit your offer, another buyer offers $255,000. Normally, you might lose to that other person. But, thanks to your escalation clause, your offer automatically goes higher and you have a better chance of winning the house.
Your offer price will only go as high as the top limit you have set. Just be sure to talk with your lender before including an escalation clause in your contract. You want to be sure you can get a loan for the higher amount.
Escalation Clause Form
In Maryland, there is an escalation clause form that you need to fill out in order to include it with your offer. Your buyer's agent will have access to that form, discuss the benefits and risks of including an escalation clause, and guide you in filling it out to give you the best chance of getting the house you really want. It's important to include it only when you expect, or know, there are multiple offers. When a seller sees it, he or she will know how high you're wiling to go. However, the seller will need to provide proof of another offer before your escalation clause goes into effect.
Is Buying a House in Your Plans?
Download a FREE copy of the "Ultimate Home Buyers Guide"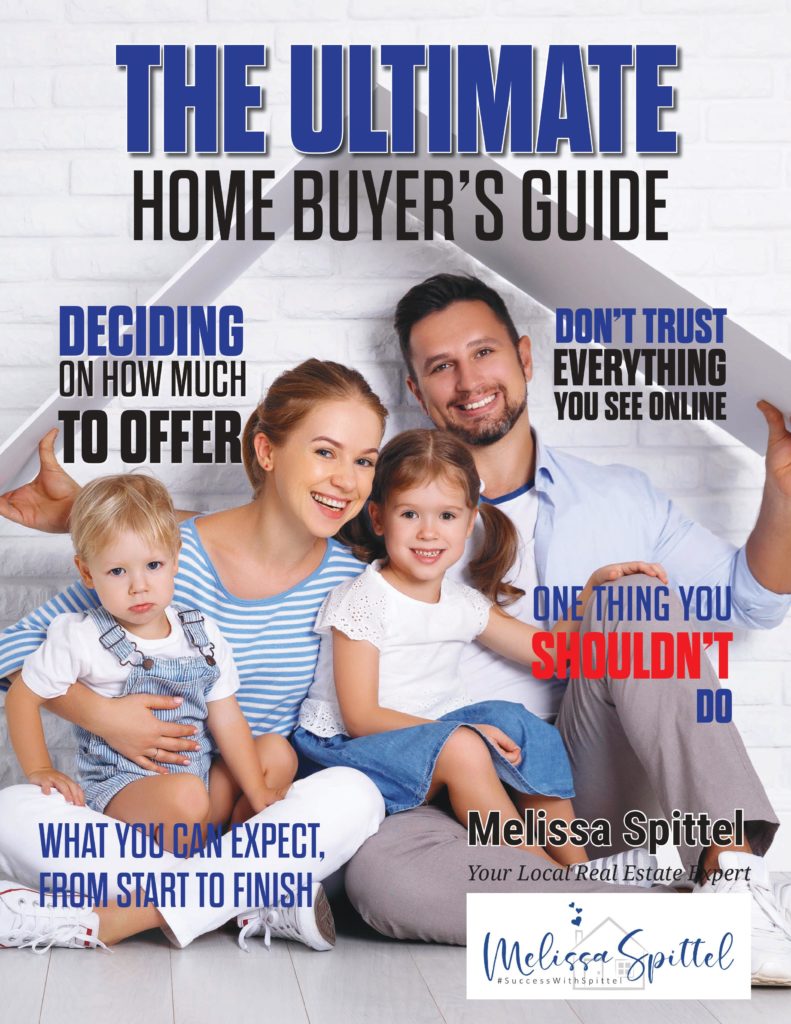 About the Author:
Melissa Spittel is a local real estate expert who serves Carroll County and the surrounding areas in Maryland. Her knowledge, skills and experience are invaluable when it comes to buying or selling a house. Her experience working with out-of-state buyers and sellers makes her a great relocation REALTOR®, and she is part of Coldwell Banker's Relocation Team. Do you need a real estate expert in another part of Maryland? Or even in another state? Melissa can easily connect you with a REALTOR® from her wide network of real estate pros.
What Questions Do You Have? Ask Melissa, the Local Real Estate Expert