Real Estate Tips for Sellers in 2023
REALTOR® Tips for Sellers: How to Sell Your House Quickly!
Homeowners who decide to sell their house have one thing in common….they ask "How can I sell my house fast for market value and make the most money?
Long gone are the days when a real estate agent could just put a sign in the yard and the listing in the Multiple Listing Service, then wait for another agent to provide a buyer. Many people who buy houses in Maryland, for example, are actually relocating from other areas. And those buyers find houses online, whether it be on a website or a mobile app.
Preparation and understanding are key to selling your house fast. Before you can focus on what to do to sell your house, it's crucial to first understand buyers. WHY? So you can do what you need to do so they choose YOUR house.
How Do Buyers Search for Homes?
How Buyers Search for Homes / Top 5 Things Buyers Look for When Looking at Houses Online
Homebuyers start their house-hunting online, usually months before they are actually ready to buy a house. While looking online, they form opinions of the houses, and those opinions determine which ones they decide to see in person. The following 5 items play a large role in which houses they ultimately choose to look at and consider buying. Therefore, it is important to incorporate, at a minimum, the following items into your home-selling strategy…
Thorough online marketing
High quality, hi-definition photos
Video marketing
Home Staging
Posts on a large variety of social media platforms
Top 3 Things to Consider When Buying a House
Location
Condition of the House
Price
Location is the #1 consideration for buyers. Whether it's to be close to work, schools, family or some other reason, buyers will only look at houses that are located in areas where they are willing to live.
After buyers narrow down the location they wish to move to, they will then choose houses based on the overall condition. If they are looking for a fixer-upper, they will consider consider houses that could use some attention. If they are looking for a move-in-ready house, they will not look at houses that aren't move-in-ready.
After buyers have narrowed down houses in the location they want to move, and the condition of a house they are looking for, they will then make their choices based on price. If they think a house is over-priced, that house is typically eliminated from their list of possibilities. It's a process of elimination based on these 3 main factors.
The Best Home Selling Tips
1. Priced to Sell
What does "priced to sell" mean? The price to sell meaning is this…it's choosing the list price that will bring the most number of buyers to see your house. You want to attract as many buyers as possible, and the price you choose will either bring buyers through your door, or keep them away. The more buyers there are who see your house, the better your chances of receiving offers. This is a major factor in selling a house fast, the price must be right. Sometimes, a real estate agent will suggest a price too low. It's not because you REALTOR® wants to sell your house for less that it's worth, it's to attract buyers who might end up competing for your house. Knowing and understanding how to price real estate is a strategy that can actually help your house sell for more.
The asking price vs selling price can be two different prices. Houses list for a certain price. That's the price you see when searching for houses. It's called the "list price". The selling price in real estate can be different. The "selling price is what a house actually ends up selling for. It can be lower, higher, or the same as the list price.
Today's home buyers start their research months before they are ready to go look at houses. By the time they are ready, they have a very clear idea of what houses are worth. The massive quantities of online information educate buyers way in advance. By the time they are ready to start looking at houses, they have a clear idea of which ones are overpriced. Worse yet, they will not even look at the ones that are overpriced!
Overpriced homes simply do not sell. They sit on the market with few showings and no offers. Eventually, the list price gets reduced until it is at the price that buyers think is right. One of the most difficult thing for homeowners to understand is that they don't set the price, the market sets the price. A house will only sell for what a buyer thinks it is worth.
Overpriced homes also do not appraise. Regardless of the list price, the house must always appraise when a buyer is obtaining a mortgage. If your house is overpriced, you may need to reduce your price due to the low appraisal.
How to pice your house to sell fast: Compare your property to similar properties that recently sold within your area to get a better idea of it's true value. Do not really on the automated home value estimates that are offered on Zillow and other websites. This is where a professional comes in handy. An experienced Maryland real estate agent can prepare a CMA (Comparative Market Analysis) that will provide an accurate value of your home.
2. Have a Great Online Listing
What are listings? A listing is an agreement that represents the right of a real estate agent or Broker to handle the sale of real property and to receive a fee or commission for services. Since buyers look online, having a great online presence is very important. It's imperative your house show up online for buyers to find when they are doing their online home search. What makes a good listing? The description of your home should be well-written. The pictures should be clear, accurate, and show your house (both inside and outside) at its best. This is not the time for blurry or dark photos, or photos with clutter in the rooms. If buyers don't like what they see online, they will not make an appointment to look at your house. Your listing needs to attract as many buyers as possible.
3. Make Curb Appeal Count
The exterior of your house is the first things potential buyers see. Many of today's buyers actually drive past homes before they decide to make an appointment to see it. If they don't like what they see, there is a good chance they will not make an appointment. The buyers who do make an appointment form an impression the moment they park their car. Has the grass been mowed? Has any landscaping been maintained? Have weeds been eliminated? Is the mailbox in good condition, or in need of painting or replacement? Is the front door and hardware appealing? In general, is the exterior inviting and making the buyer excited to see the inside? This is your first real chance to entice buyers, curb appeal matters! It is definitely worth sprucing up the exterior to bring buyers inside.
4. Make Sure Your House is Clean
When buyers walk through the door, clean and odor-free is also very important. Dirty houses leave bad impressions. Clean houses sell. Carpet should be vacuumed and free of stains. Other floors should be swept and mopped. Furnishings should be free of dust and debris. Windows should be clean and clear of spots. Don't have time to clean? An option is to consider hiring someone to do it for you. Yes, maintaining clean 24 hours a day while your house is for sale is a chore, but one that is well worth it.
5. Make Your House Accessible
Today's buyers work a variety of schedules: weekdays, nights, weekends, and even holidays. They want to look at homes at their convenience, during days and times that work with their schedules. Making your house accessible 7 days a week, from morning until evening, is the best way to accommodate all home buyers. Plan in advance where you might go when showings are scheduled. Buyers will always be accompanied by their agent, and they want to freely view your home without you being there. You will sell your house faster when it is easy for buyer's agents to schedule showings.
6. Stage Your House
Buyers want to envision themselves living in your house. Staging helps with that vision. Many professional stagers offer free or low cost consultations. Don't want to consult a professional? Stage with your own furniture and decor, with the help of your real estate agent. Store or discard furnishings that take up too much space. Give buyers a better idea of how big every room is and how it can be used by staging and creating space. Make the buyer feel at home while touring your house.
7. Remove All Personal Decor
Remove personal photos and collectibles. Buyers feel uncomfortable in your house if it is too personalized to you. Buyers want to imagine themselves living there. Personal decor makes them feel like they are "just visiting". Removing all personal decor allows buyers to have an easier time imagining themselves living there.
8. Declutter
Decluttering is so important. It is so easy to accumulate things over the years. Clutter makes a house appear unorganized. Clutter takes up space. Clutter does not make a house show well. Ultimately, clutter makes a house look smaller than it is. Since you will need to pack up to move anyway, get a head start by removing all clutter. Store what you need in a storage unit, and discard the rest.
9. Fix What Needs To Be Fixed
If any repairs are needed, do it before listing your house for sale. The more repairs that are needed, the less likely a buyer will want your house. Many buyers simply don't want to deal with the cost or work involved in doing repair work. Today's buyers want to move in and live their lives.
Additionally, most buyers have a home inspection completed as a condition of buying a house. The home inspector will find anything that needs to be repaired or replaced. Then, you may be required to have a licensed contractor or other licensed professional complete the work.
Finally, a buyer may not be approved for a mortgage if anything major needs to be repaired. Different types of mortgage loans have different requirements. Some loans will not be approved if certain things do not function properly.
10. Choose the Right Real Estate Agent
Choosing the right real estate agent is the most important decision you can make. A great Realtor® makes all the difference in selling your home fast. The right agent will know how to market your house to the right buyers and to the right areas. A great real estate agent will use creative marketing strategies. Anyone can put a sign in a yard and make some flyers. A superb agent will work with you to make sure your needs are met, while providing helpful advice to get potential buyers in your door and get your house sold faster.
Questions When Selling a House
What's the Difference between a Realtor® and a Real Estate Agent? Aren't they the Same?
No, there is a difference. Anyone who possesses a Maryland real estate license is a real estate agent. A Realtor® has taken it a step further by becoming a member of the National Association of Realtors. This organization has a Realtor® Code of Ethics that must be strictly followed. This Code ensures the entire home selling process will be carried out in a 100% fair and ethical fashion. You will have the peace of mind that you will be treated fairly during the entire process, from start to finish.
How is the Real Estate Market in my Neighborhood?
Homeowners need to know whether it's a seller's or a buyer's market. A seller's market means there are more buyers than there are homes for sale. This scenario causes home prices to rise. A buyer's market means there are more houses for sale than there are buyers. This scenario causes home prices to drop.
What's My House Worth?
Most homeowners have attachments to their homes. Did you raise your children there? What particular memories do you have? Regardless, those great times must be taken out of the equation of selling a house. Likewise, property assessments and certain online estimates are unreliable. The best way to determine what your house is worth is by having a Realtor® prepare a CMA (Comparative Market Analysis) based on similar homes that have recently sold in or near your area.
Is there Anything I Should do Before Listing my House for Sale?
Absolutely! For the best chance of getting your house sold, it's a good idea to fix anything that is broken, pack up or discard any clutter, and remove personal effects (for example, family photos and collections). Are the walls in rough shape? A quick coat of paint in a neutral color impresses buyers. Carpets dirty? Steam cleaning improves their appearance. Speaking of appearance, cleaning from floor to ceiling is highly recommended as well.
Why Should I Ask about Marketing? Aren't all Houses Advertised the Same Way?
Marketing is how buyers find the houses that are for sale. The more ways a home is advertised, the greater the chances of reaching more buyers. The answer is a big no, all homes are not advertised (marketed) in the same way. While there are some buyers who move within their local area, may more move from other others.
Buyers find homes for sale online, and they find their next home through a wide variety of resources. You want your house to be found everywhere for the best chance of getting it sold quickly. You want to make sure your house is visible on thousands of different real estate websites. You want to make sure your house can be found on a wide variety of social media platforms. Paid online ads can also be effective in getting a home sold.
Can I Just Sell My House Myself?
Yes, you certainly can, and many homeowners give it a try. Most, however, are unsuccessful because they become overwhelmed by the process. If you are thinking about selling your house yourself, check out FsboMyHome.info for a free step-by-step guide.
What Sellers Want in a Real Estate Agent
🏘 And Why Melissa Spittel is the Choice to Sell a House in Maryland
Melissa Spittel is local, she's a long-time Carroll County resident. This means she has in-depth knowledge of the neighborhoods. Melissa also has experience listing and selling houses in Frederick, Baltimore, Howard, Harford, Anne Arundel and Cecil counties. She understands the real estate market in Carroll County and the surrounding counties.
Melissa Spittel is a REALTOR®. This means she is obligated to follow the strict Code of Real Estate Ethics. This provides reassurance that her clients' needs always come first, and they can expect the upmost confidentiality and sincerity throughout the home sale journey.
Melissa Spittel is a Certified Real Estate Negotiator. This means after you receive an offer on your house, she will use proven negotiating strategies to get you under contract and sold.
Melissa Spittel is a Senior Real Estate Specialist. This means she has the training and experience to meet the needs of the over-50 homeowners who are typically considering retiring and/or downsizing, and whose needs are different than those homeowners under age 50.
Melissa Spittel is a certified e-Pro. This means she uses extensive creative online marketing to get homes sold. Why? Because the majority of buyers find the house they end up buying online! Your house, like most houses for sale, will be found on the thousands of real estate websites showing homes for sale. Melissa will extensively market your home on a wide variety of social media platforms. Melissa will ensure your house has its own dedicated property webpage, and will also ensure your house is a "featured property". Ask Melissa about the one unique marketing concept she uses that NO ONE else in the area is doing!
Melissa Spittel has proven experience working with home sellers. Every house Melissa has ever listed has SOLD!
Melissa Spittel knows the real estate market. She knows the average days on market of homes for sale. She knows the sales price trends. She knows whether it's a buyers or a sellers market, and can provide the advice to get homes sold! Do you have a house to sell in Carroll County, MD? Don't miss Melissa's monthly Carroll County Market Updates. Do you have a house to sell in Baltimore County, MD? See the latest Baltimore County MD real estate market update.
Do you have a house to sell outside Melissa's area? Melissa will connect you with a REALTOR® in her nationwide network of trusted real estate agents.
Ultimately, when you put your house on the market, you are likely hopeful for a quick sale. While you shouldn't panic if your house doesn't sell the moment you list it, you should begin to worry if the months start flying by without any offers. Want to sell your house faster than the competition?
Download your FREE copy of the "Ultimate Home Seller's Guide" today!
---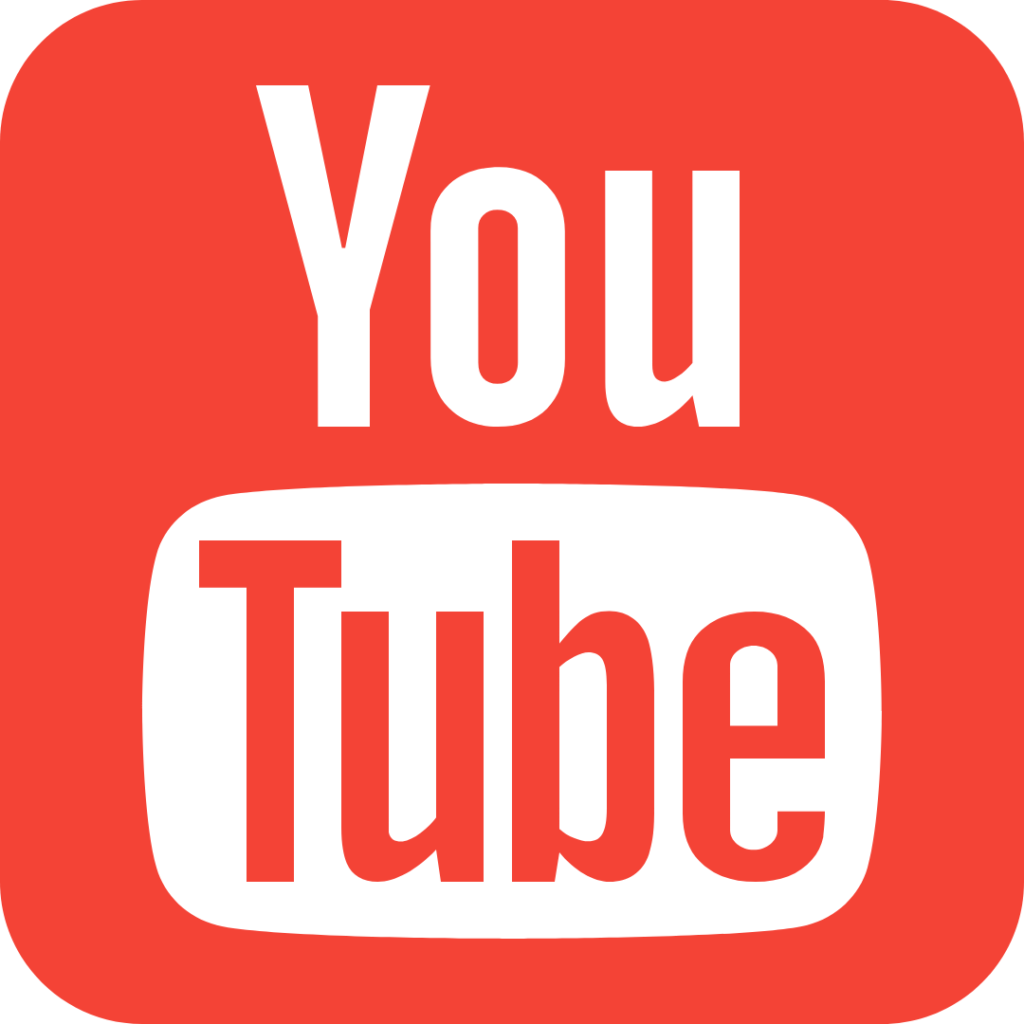 ---
About the Author:
Melissa Spittel is a local real estate expert who serves Carroll County and the surrounding counties in Maryland. Her knowledge, skills and experience are invaluable when it comes to buying or selling a house. Her creative strategies enable home sellers to sell their house as quickly as possible and for the most money. Melissa is also skilled in helping buyers get the house they want despite the currently competitive real estate market. Her experience working with out-of-state buyers and sellers makes her a great relocation REALTOR®, and she is part of Coldwell Banker's Relocation Team. Do you need a real estate expert in another part of Maryland? Or even in another state? Melissa can easily connect you with a REALTOR® from her wide network of real estate pros.
Contact Melissa, the Local Real Estate Expert…