Why are Houses So Expensive?
Many Marylanders remain employed, COVID is still here (as of November 2020) and house prices are higher than anyone could have ever predicted. What the heck? How did that happen? What's going on? Why are house prices so high?
Maryland Real Estate Market Conditions
It's been a sellers market in Maryland for several years. The Maryland housing market remains a strong sellers market, which has been surprising, especially due to COVID. The low interest rates have been a driving force. Maryland is also a state with employment opportunities, so a lot of people are still able to buy a house because they've remained employed throughout COVID.
Not Enough Houses for Sale
There has been a severe shortage of houses for sale. Some homeowners like where they live and have no desire to move. Some homeowners have chosen to renovate their houses or add an addition. Other homeowners have opted to take advantage of the low interest rates and refinance instead of move. Still others would like to sell their house and buy another. But they aren't finding what they want and as a result, haven't listed their house because they don't want to be stuck with no where to live. This has created a severe shortage in the number of houses for sale.
Too Many Buyers
Meanwhile, there are a lot of buyers. Those buyers consist of renters who know they can buy and have a mortgage payment that is less than or equivalent to what they've been paying in rent. There are buyers who can now afford to "move up" from a condo or townhouse, and there are buyers who are now looking to downsize after raising their families. The vast majority of the buyers are moving away from Baltimore City, Montgomery, Anne Arundel, and Baltimore counties. So, ultimately, there are a lot of people who are trying to find a house to buy, and not enough houses to go around. This has created low supply in the number of houses for sale and high demand from buyers. In turn, this causes house prices to rise. The housing price increases aren't just occurring in Maryland. The housing market is high in many different parts of the United States.
Why are Houses so Expensive? The Bottom Line…
This scenario is creating the fierce competition we're experiencing. Multiple buyers are making offers on, and competing for the same houses. The buyers who are making the highest and best offers are the ones who are getting the houses. That's why house prices have risen so much. Houses are selling for the list price and above. Sellers are receiving such great offers that they are quickly accepting the best one. And as a result, many houses are going under contract in a matter of a few days. Buyers only have one opportunity to make an offer, so they are making the best offers they're able to make right from the start. Buyers are willing to pay more to get the house they want, which means a house price increase. Fortunately, the low interest rates mean buyers are still paying less in interest, even though they are paying more for a house.
Buying a House Despite Rising House Prices
Is it possible to buy a house even though houses are so expensive right now? It certainly is! Buyers who are pre-approved for a mortgage and who make their highest and best offer from the start have the best chance of getting the house they want. Even though house prices are going up, an accredited buyers agent can help you take your personal circumstances into consideration so you can make your best offer. Melissa Spittel is an accredited buyers agent in Maryland who helps buyers put a great offer together. Download the FREE "Ultimate Home Buyers Guide" if buying might be in your future!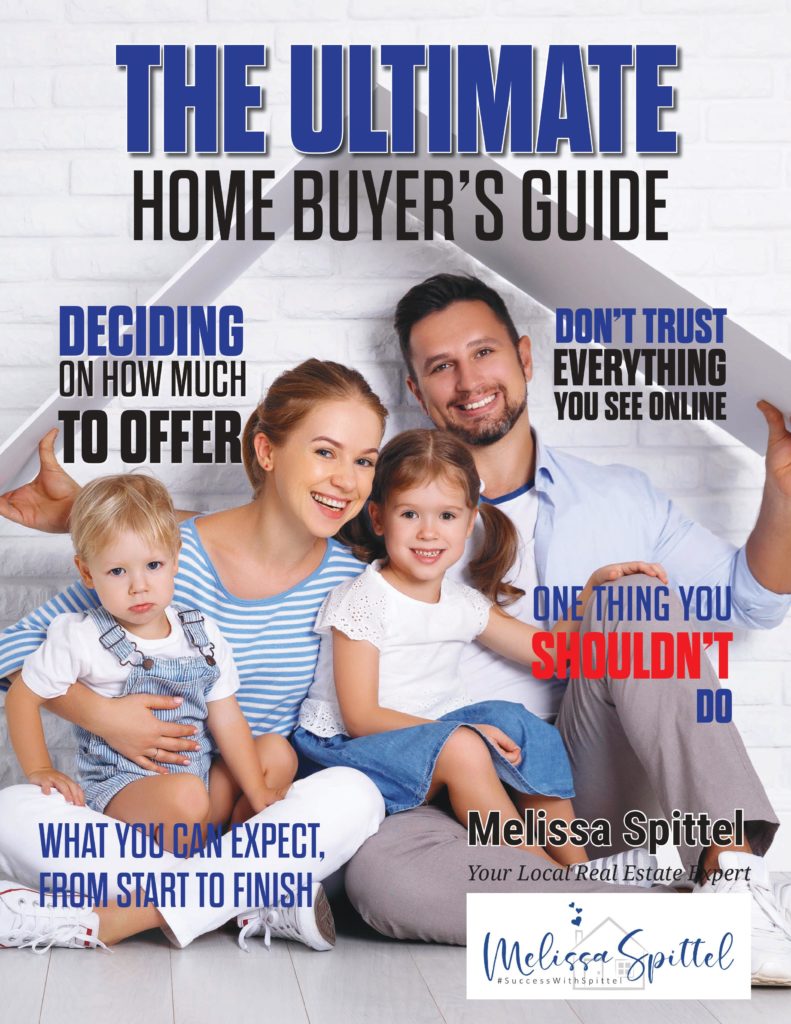 Selling a House in a Sellers Market
Anyone who has a house to sell is surely benefitting from the sellers market. However, houses still need to appraise, so it's important to be realistic with house pricing and accepting an offer over list price. If selling is in your plans, you'll benefit not only from this sellers market, but also from terrific marketing. And that marketing can begin before your even house hits the market! Don't kid yourself by thinking all REALTORS® market houses the same way, because that's a big misconception. Do you want the minimal amount of marketing or the most? Download the FREE "Ultimate Home Sellers Guide".
---
---
About the Author:
Melissa Spittel is a local real estate expert who serves Carroll County and the surrounding counties in Maryland. Her knowledge, skills and experience are invaluable when it comes to buying or selling a house. Her creative strategies enable home sellers to sell their house as quickly as possible and for the most money. Melissa is also skilled in helping buyers get the house they want despite the currently competitive real estate market. Her experience working with out-of-state buyers and sellers makes her a great relocation REALTOR®, and she is part of Coldwell Banker's Relocation Team. Do you need a real estate expert in another part of Maryland? Or even in another state? Melissa can easily connect you with a REALTOR® from her wide network of real estate pros.