Things to Consider When Buying a House and Moving to a New Area in Maryland
What are the Things to Consider When Buying a House in Maryland?
When moving to a new neighborhood, city or state, what are the things to know? What questions should you ask? Why is it so important to work with a local REALTOR® who knows the area?
Learn the answers to these questions (and more), as Melissa Spittel, a local Carroll County, MD REALTOR®, and Susan Thetford, a REALTOR® who knows the Nashville, TN area, share the things to consider when buying a house in a new area. No matter where you wish to live, the things to consider are quite similar, while also different. If you're thinking about moving, especially to a new area, the key to your success is to choose a REALTOR® who knows the area inside and out.
Top 3 Things Home Buyers Consider When Deciding Which House to Buy
Melissa Spittel: The top 3 things most people consider when they're buying a house are:
the location
the condition of the property
the price
Susan: We're talking about the things that are important to consider when you're buying a new house, especially if you're moving to a new area, new state, new region of the country.
Melissa Spittel: I'm located in Maryland. My primary area is Carroll County and the surrounding counties as well. Carroll County is about 30 miles north of Baltimore, probably closer to 50 miles north of Washington, D.C. We are a predominantly rural county that has its areas that are a little more suburban. In particular, some of the towns in the area I serve are Westminster, Manchester, and Hampstead. We have an areas known as Sykesville, Mount Airy, Finksburg, Taneytown; so there's quite a few… and there's a few other towns, too. It's kind of a diverse area with lots of options, depending on what somebody is looking for.
Susan: That's what brought us to thinking this is a good conversation to have. I'm in Nashville, Tennessee; the last several… two, three years… it's been said that we have a hundred people moving to Nashville on a daily basis. And what I'm seeing a lot of is people from up Northeast, because they're just trying to get rid of the cold, or lots of people from California and from Texas. I'm finding that what they are used to in their areas, (and they're bringing kind of a checklist), they're expecting to find here. And I thought it'd be a fun conversation to have… how do you help someone through the process of beginning to find a new home in an entirely new area, and what are some of the issues that you're seeing coming up as well?
Melissa Spittel: In Carroll County, MD, we have had, over the last several years, an influx of folks moving from the more urban and suburban areas into our area. There certainly are quite a few differences… sometimes they're a little surprised to know what resources we do and don't have.
Susan: Are they moving to your area because of schools? Are they moving because they just want more space or they want new construction? Are there two or three hard and fast reasons why people seem to be moving out of the more urban and suburban areas in Maryland? Because in Nashville, they're trying to move in.
Melissa Spittel: They're moving into our area, from other areas in the state, for several reasons:
The schools
Several towns in Carroll County rank high on the list of safest places to live in Maryland
The affordability – the closer you get to the Baltimore and Washington, DC area, the higher the cost of living, and homes are certainly more expensive
So… people are moving into Carroll County for some of those reasons.
Susan: That sounds a little like Nashville's development, too. We had farm land around the Middle Tennessee area. As people are moving out, the farms are becoming developments. You can get new construction, and the new construction pricing is far more affordable 15- 20 minutes out of Nashville versus… well, actually, you have to go further than that to get new construction now under the $600,000 price point. Is that driving some of your real estate market as well, the new construction?
Melissa Spittel: Absolutely. Carroll County is, in general, still rural. There used to be a lot more open land, a lot more farms. A lot of those have been sold off. Developers are buying them and a lot of new communities are being built. A lot of folks are moving from those other areas for the more affordable new construction.
Susan: One of the things I find is a terrific help for me is that I'm a native of Nashville. I've been able to see areas that in the 1970s, that maybe were not prime areas, were not places where people necessarily wanted to be… now have the higher pricing or the higher quality homes. As the decades have changed, things have shifted quite a bit. So, for example, let's say my friends' parents would not know that the Sylvan park or Charlotte area of Nashville is now a booming area that people are flocking back to and becoming walking communities. You have to teach them this kind of thing, but I know those nuances as a native. I'm sure you're having the exact same situation, right?
Melissa Spittel: Yes. Especially… for example, I live in the town of Manchester; I've been in this area for many, many years; and know the area very well. But in light of what you just mentioned, very few people move to Manchester because of the commute. It significantly extends the commute for many home owners . It's one lane traffic in each direction, stoplights, just congested, and very few people wanted to move out this far. Now, we're seeing more and more people moving out into this area for a number of reasons. They have long commutes, but that's the trade off and they're just learning to go with it.
Susan: There is always a trade off. Let's talk about some of the things, if someone's coming from another area, that they're expecting in your area. You've got to help people through, educate them, … it's a good idea to talk about their wishlist. And then it's our job to help them understand the realities of their wishlist.
For example, people coming to Nashville from the North, especially, expect to find a basement. They often tell me… "I could live 45 minutes to an hour. I'm used to an hour commute from wherever I'm coming from." That's great, but as Nashville's local real estate expert, I want to find out more. I'll say, "Tell me more about that commute", because many times I'm finding the commute was an hour, but they drove for 15 minutes, they parked their car and then they got on a train; and they were able to read a book, they were able to make notes, they were able to do a lot of things in that 45 minute commute because they weren't behind the wheel driving. And it's quite a different commute here, even if it's the same time period.
So I just find asking, "tell me more, tell me more" is almost my catchphrase all the time. It's really helps me understand and then I can show people, "that's what it might look like where you're from, here's what that would look like here. Now, is that okay"?
Melissa Spittel: In my area, we don't have public transportation. The closest public transportation is the light rail, and we also have a metro system. And depending on where someone lives, I would say it's anywhere from maybe 20 to 30 minutes to go to that location, park your car and take the public transportation… most people commute to either the Washington, D.C. area or the Baltimore area. There are also a tremendous number of people who make the drive in their cars to their work.
On any given morning during the week, I can turn on the morning news, they show the traffic on the highways, and it's bumper to bumper, just creeping along. It's just amazing the number of people that… they don't like it, but that's what they have to do to get to work.
Susan: Maybe that's one of the reasons they're moving away, and I want to make sure I can help position them in a place where that won't be the case any longer.
When someone's moving to your area… no matter what, everything, everything begins with "what can you afford".
It's a tough question to ask, "How much money are you coming with, how much down payment do you have available?" As a REALTOR®, it's important to have a place to start when working with a buyer's wishlist. And it always begins with, "how much money do you have available to spend"?
Melissa Spittel: And also, "how much can you afford? How much does a lender say you can afford"? Because sometimes that differs from what people think they're going to be able to afford. Another thing that's really crucial here is, "what type of loan are they going to be using"? In Maryland, we we have a variety of different loan options. There are some loans where somebody can buy a house with no money down. And then there's the conventional loan, which has different downpayment options, say 3%, 5%, and some people put down more.
Some of the different types of loans also dictate the condition a house must be in order for the loan to be approved… the house has to be eligible for a loan, as well. For example, if I'm working with somebody who is at a certain price point, and I know they are going to be using a specific type of loan, I need to make sure that house is going to work for that type of loan as well. It's crucial to make sure the condition of a house satisfies the requirements for the loan.
Susan: So, having a REALTOR® who understands the areas and which loans are available … in my area, a THDA loan ( Tennessee Housing Development Association)… that's huge.
Another thing so many of us depend on is internet, fast internet. There's an area in Nashville (a pocket of six blocks) where it's tough to get internet service. So for someone who lives in that area or who bought a house in that area, the inability to access internet could be a problem for some people .
Melissa Spittel: We have those areas in Carroll County, too. Cell service can either be nonexistent or very limited, and internet service can also be difficult to access in certain areas.
For someone who works from home, or has kids who rely on technology for school work, there are certain areas or certain locations that aren't going to work.
Susan: What are some of the things that someone coming from a different area expects to find in Carroll County, but they're not going to find? Is there anything?
Melissa Spittel: That's a great question. One of the significant things in Carroll County, as opposed to other areas, is how our pubic safety is structured. Public safety here is different from what most people are accustomed to. In Carroll County, the fire departments are all volunteer fire departments. There are no paid (career) fire departments. Most of the volunteer fire departments do employ paramedics and drivers so the equipment can respond to 911 calls. The paid crew is basically a minimal skeletal crew, and they rely on the volunteer members to respond and provide extra first responders.
So, for someone who's moving from a more urban area, they're used to calling 911 when they need fire or EMS assistance, and a government-provided paid service responds; in Carroll County, it's not the same as what they are accustomed to. Another difference is police protection: we have the Maryland state police, the Carroll County Sheriff's Department, and then also each individual town has its own town police force. The areas of coverage for each police force can vary, and they don't all work 24/7. So if you call 911 for the police, fire or EMS… you might have a little bit longer wait than you're used to waiting for in the more urban areas.
Susan: Interesting. Let's talk about septic and sewer systems. Do you mostly have septic tanks? Or are you mostly sewer?
Melissa Spittel: It depends. We still have a lot of septic systems in Carroll County. In most of the town limits, there is public sewer, bprifut then on the outskirts there are frequently septic systems. Many people who are moving here from the, again, more urban areas, aren't used to septic systems. And wells… we have a lot of wells in Carroll County, too.
Having grown up in the area, I'm very familiar with both and feel I can educate and help people understand that just because a house is on a septic system, it's not the end of the world. You just have to take care of it.
Susan: And you have to know how to take care of it. That's, again, back to … finding someone who's an expert within the area. Not only a REALTOR® who's… " grown up there, has seen the fluctuations, and has seen the changes", but also REALTOR® who understands that if someone is really tight on their budget and the house they're looking at has a septic system, here's what they will need to do to maintain it. If somebody has a pool, here's what you need, here's the real down-low on what it's going to cost to maintain that pool. And it's not to talk anybody out of anything, it's just to educate.
Melissa Spittel: I don't want to see somebody buy a house and they're not prepared for certain of these items that they need to plan for, set money aside for in their budget, and then all of a sudden, they're in over their heads. I certainly don't want to see that happen to anybody.
Susan: You don't know what you don't know.
Melissa Spittel: That's is very true!
Susan: Another surprising thing… because basements really don't exist in Nashville… (if the home was built in the '40s and earlier, it probably did, because there were bomb shelters, and it probably still does). But unless the topography dictates you need a basement in Nashville, there are very, very few. One of the first things (especially anyone from up North) has on their checklist of "wants " is a basement. "I want a three bedroom, two bath house, I want a basement. I want a this and a that". It's wonderful to see… just interesting to see, what people expect from different areas, and what they really like and want to have in their new homes.
Melissa Spittel: Almost all the homes in Carroll County have basements, and homeowners can't imagine not having one. Every once in a while there will be a house that doesn't have a basement, but it's very unusual for this area.
Susan: It's fun learning from REALTORS® from other areas. One last question.… when you close on a house at 12:00 PM today, do the buyers take possession of the house or do they have an escrow situation?
Melissa Spittel: Home buyers in Maryland take possession immediately after all the documents are signed and the funds have been provided. They receive the keys and become the new homeowners.
Susan: Some areas in the United States have a 30 day escrow or something of that nature.
Melissa Spittel: We don't have that in Maryland . Everything is lined up, in place, the keys are transferred, and just like that, the ownership changes.
Susan: That would be a rude awakening for buyers to walk away from a closing where they just gave somebody $400,000 and they still can't get into the house for 30 more days!
Melissa Spittel: The only time that may happen in Maryland is when a rent back is part of the sales contract.
Susan: Every situation, every contract is different. You can always negotiate to meet those needs.
Which is why home buyers need a local REALTOR® to help walk them through every step of the way.
One last thing….Nothing is like it is on HGTV, right?
Melissa Spittel: Very rarely.
Susan: That's just a given.
Melissa Spittel: Speaking of HGTV…. it gives sellers a fantastic idea of what they need to do to get their house ready to list and stage it. It's also really helpful for deciding upon paint colors, too, and seeing what's popular.
Susan: You can easily see the difference. There's another one called "Love it or List It". And the house is such a ramshackle mess before, and families always just can't believe how great it could look. Now, the numbers aren't right and they got new staged furniture and everything, but…
Melissa Spittel: And it's not all done in one day!
Susan: It goes back to the adage about real estate: location, location, location. It seems to be that 80 % of the time, people stay in their home. Even though home buyers don't always get everything new that they wanted, that location is what's still paramount in real estate, as always.
Melissa Spittel: Yes, that's the #1 priority when buying a house: whether someone needs to be close to work, family, near grandkids, near schools; whatever it is, location is definitely #1.
Susan: The next best thing to finding the right location is having a REALTOR® and an advisor who can tell you the nuances of, "these are the traffic patterns, and this is where you want to go for this, and that's where you want to go for that". Finding somebody who is a native of an area and has known it forever is super invaluable,
Melissa Spittel: If you're thinking about buying a house, be sure you contact a real estate expert in that local area, someone who can share with you all the things you need to consider so you make the best decisions.
---
---
Relocating to Maryland?
Considering Buying a House in Maryland?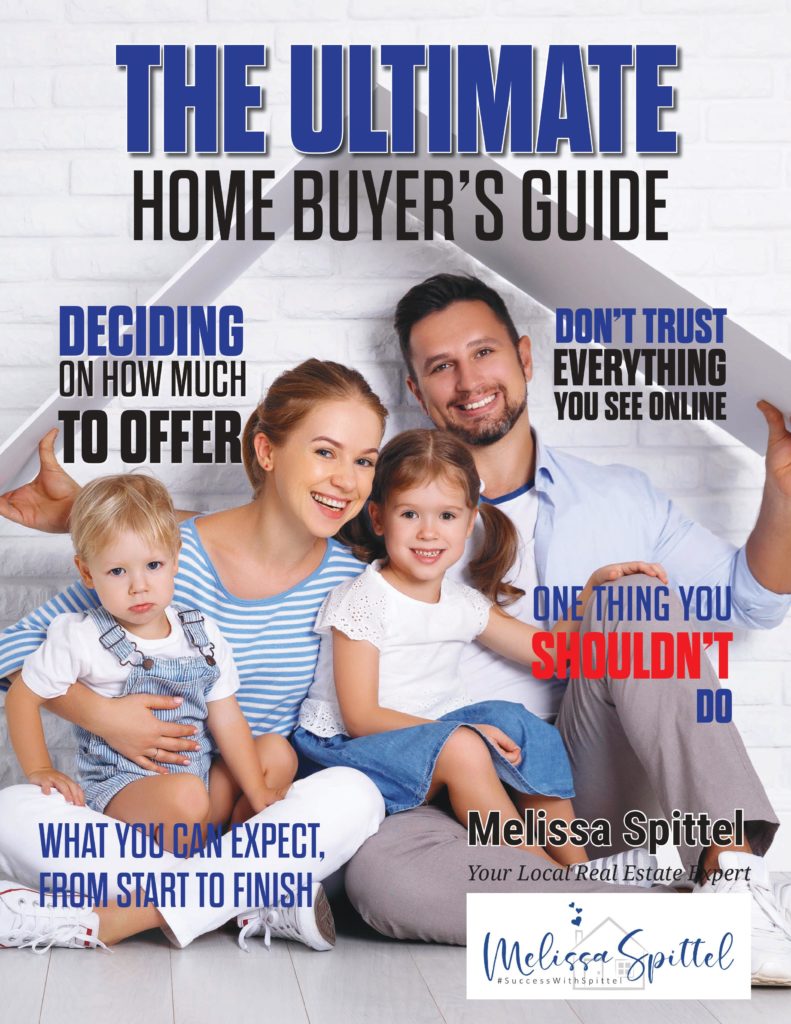 Moving from Maryland to Nashville?
Let Susan Thetford guide you! Contact Susan to get started!
Moving From Maryland to Another State?
Let Melissa find you a REALTOR® who is in her network of trusted agents throughout the USA.
Request a REALTOR® below: